Custom-made Nanoparticles for the Future
About SND
Business Lineup
Design nanomaterials according to customer needs
Basic design for synthesis equipment
Production of nanoparticles
Message from the CTO
Super Nano Design Co., Ltd. was established in 2018 based on supercritical hydrothermal synthesis technology developed at Tohoku University, Japan. We offer recipe development, basic design for equipment, and production and sales of custom-made nanomaterials that meet the needs of various industries.

With our method, nanoparticles of nearly all oxides, complex oxides, and sulfides existing in the natural world can be mass-produced in uniform size using inexpensive metal salts. Furthermore, based on the supercritical technology, we have succeeded in organic modification that is both extremely unique and the foremost technology of its kind in the world.
Development of various nanomaterials by supercritical methods has been conducted through national projects and industry-academia-government collaborative research. Through this development we have accumulated information on the selection of optimal synthesis conditions, optimal equipment design, and dispersion/fluidity control of the synthetic materials. As a result, we made it possible to synthesize particles from several nanometers to several microns in size, make organic surface modification, and create high-concentration dispersion in solvents and polymers. We have been meeting requests for new materials from various industries.
We are committed to playing an essential role in society by providing various solutions for manufacturing fields.

Organization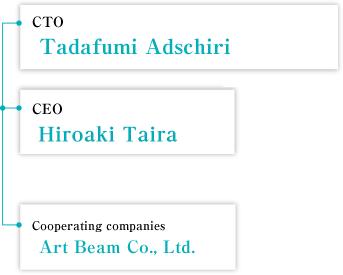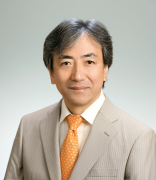 Professor Tadafumi Adschiri
Tafafumi Adschiri is a Professor of the Advanced Institute for Materials Research(AIMR), the Institute of Multidisciplinary Research for Advanced Materials (IMRAM) and New Industry Creation Hatchery Center(NICHe) at Tohoku University.
He graduated from the graduate school of engineering of the University of Tokyo as a Doctor of Engineering.
After keeping his research at the University of Tokyo as assistant professor, he became an associate professor of Tohoku University. In 2002, he started at IMRAM as a professor and at AIMR in 2007.
His specialty is supercritical water reaction and he is the inventor of supercritical hydrothermal synthesis method. Awarded from the Minister of Education, Culture, Sports, Science and Technology, the Society of Chemical Engineers, the Japan Chemical Society, and more.
Background
The World's First!
Supercritical Hydrothermal Synthesis + Organic Modification
Japanese Patent No.4336856
Supercritical water refers to the state when water is under high pressure at high temperature. When the pressure is 22MPa or more and the temperature reaches 374℃ or more, water becomes a high-density vapor state which is neither gas or liquid. This state of water is called supercritical water. Super Nano Design Co., Ltd. develops new nanomaterials using supercritical water.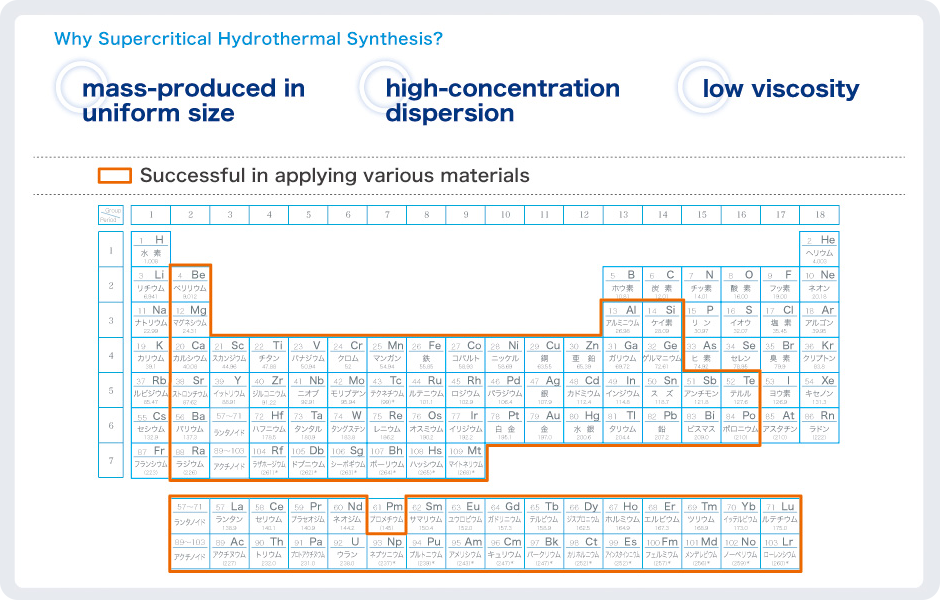 Structure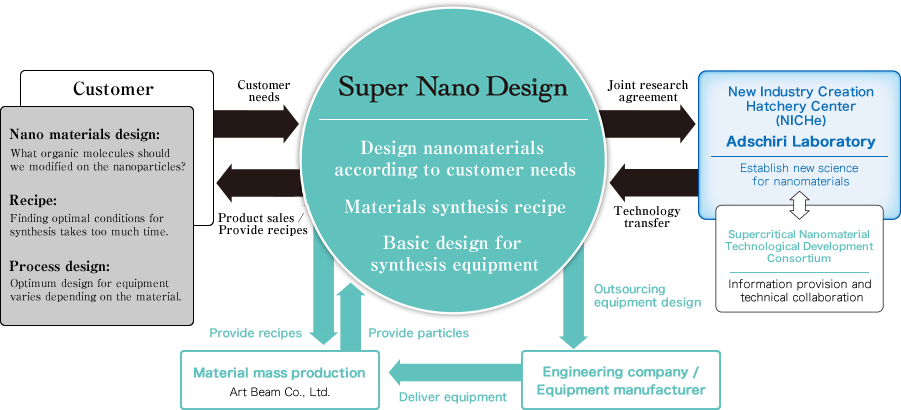 ●Design nanomaterials according to customer needs
●Materials synthesis recipe
●Basic design for synthesis equipment
Nano materials design:What organic molecules should we modified on the nanoparticles?
Recipe:Finding optimal conditions for synthesis takes too much time.
Process design:Optimum design for equipment varies depending on the material.
Application

NanoInk / NanoPaint
Solar cells, RFID Tags, Dental Materials NanoPrinting, Remote Supervision, Wearable Sensors, Elderly Care
NanoFluid
Immersion Lithography Energy-saving System Heat-transfer, exchange System
Functional Parts
Parts for LEDs, Cars and Automotive Materials
Access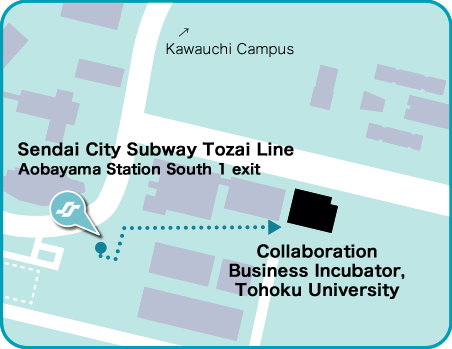 Super Nano Design Co.,Ltd
Room 404, Collaboration Business Incubator (T-Biz),
Tohoku University, 6-6-40, Aoba, Aramaki, Aoba-ku,
Sendai-shi, Miyagi 980-8579, Japan
E-mail:
Please enable javascript
Sendai City Subway Tozai Line
From "Sendai" Station, take the Subway bound to"Yagiyama Zoological Park".
Get off at "Aobayama" station.
Taxi
About 15 minutes from Sendai station taxi pool.
You may take a taxi to NICHe from Sendai Station.
*No guest parking is available. Public transportation is recommended where possible.